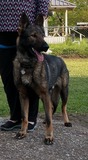 Shaka is my Stud dog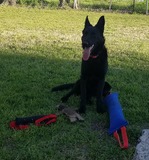 Raven is my Miracle we almost lost her at 5 months old but she pulled through and is a healthy girl now. She has a very high prey drive.
Gia is a 3 year old Czech line female she is small in size but has produced larger pups. She has a medium drive and great watch dog. She is an excellent mother. Her pups in the past have mostly been high drive pups and would be good for police work or service dogs.